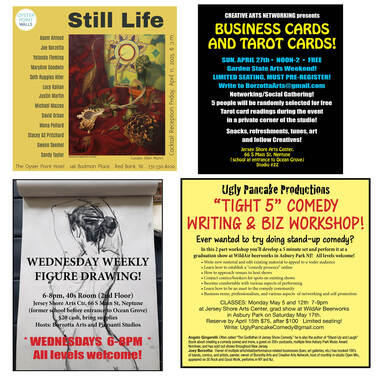 Palette ArtSpace's featured exhibit is a show co-curated w Chris Coleman displaying artists from his online website, HobokenArts, which focuses on Hudson County NJ artists. The opening is Sat June 2nd from 7-10pm.
Gallery hrs are Fri 4-8, Sat 12-8, Sun 12-4. We are also there most days during the week, by appointment, and for events/classes etc.

Watch here for music, comedy and other events this month. If you are looking for a space for your event, class, get-together etc, please contact us at 201-981-2395 or paletteap@aol.com.