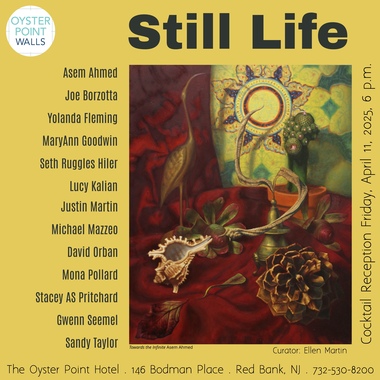 Palette ArtSpace is proud to present "Summer Sauce," its series of summer group exhibitions featuring a rotating cast of artists from around the country.
Opening Sat July 14, 2018: vivid colorful portraits by former circus performer TRACY PIPER and her friends from that career and from the LGBTQ scene in San Francisco. DIANA JENSEN of Brooklyn has paintings from her 1984 New Orleans World Fair series based on photos found in a thrift store. SHANNON REDNOUR from Jersey City takes selfies from gay hook-up sites, blows them up and paints the pixillated image. These are from his Anonymous Selfies series. The opening party is 7-10pm w music by The M:Projekt.
We will also feature individual works by a number of other artists throughout the space including Kortez, MIXTAPE Collaborative, Serron, Angela Mouton and others.

Gallery hrs are Fri 4-8, Sat 12-8, Sun 12-4, most weekday afternoons, by appointment, and for events/classes etc.

Watch here for music, comedy and other events. If you are looking for a space for your event, class, workshop, get-together etc, please contact us at 201-981-2395 or paletteap@aol.com.